With the QR code, you can give people the opportunity to provide feedback easily via their mobile device. The QR code uses the general link of the survey and the survey is opened by displaying the code on the mobile device's camera. In other words, this code opens the same survey as clicking on the general link.
The QR code works well in places where respondents spend time. For example, meeting rooms, cafes, etc. You can print the code on paper or use it on a sticker.
You can create a QR code for the survey from the Distribute -view.

You can choose the size of the QR code image and then download it to your computer. Size depends on the intended use. You can also generate different sizes for different uses.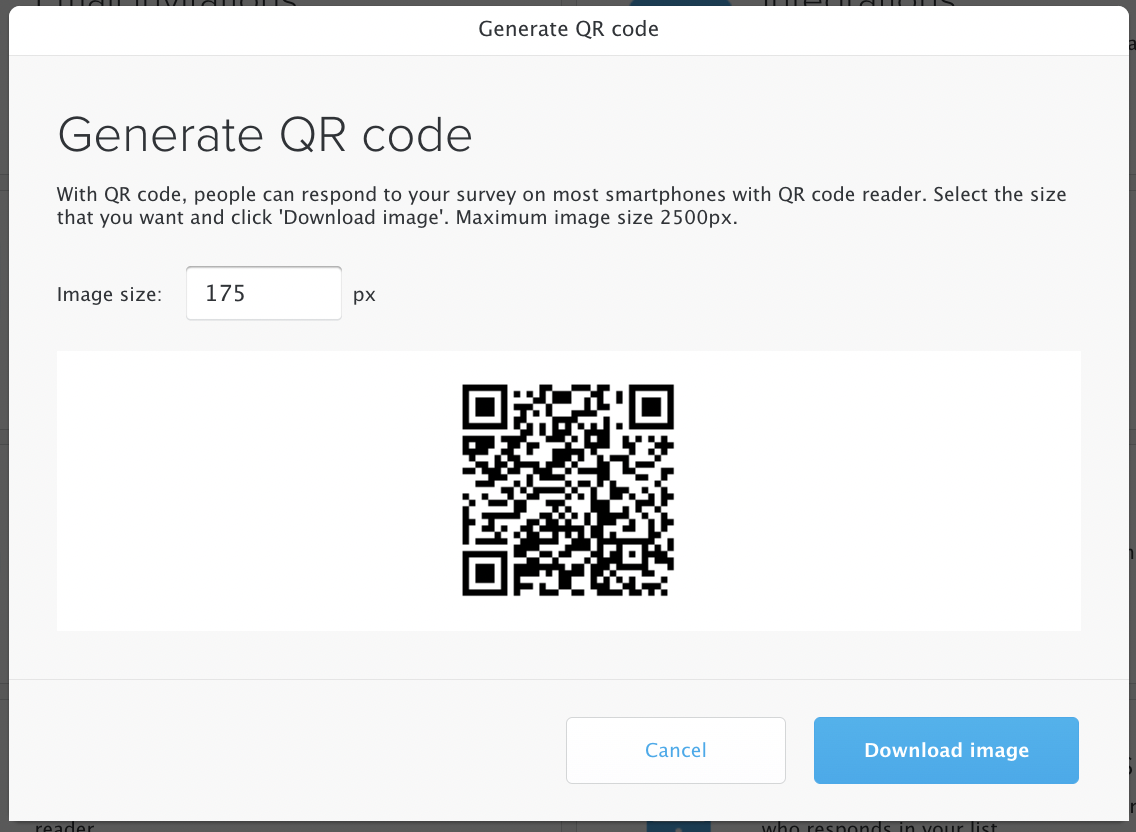 NOTE.
Since the QR code refers to the same address as the Public link in the distribute view, it is possible to make an existing QR code to direct respondents to a new survey by moving the link to point to the new survey. So do not use the same Public link in a new survey after publishing the QR code unless you intend to direct the respondents to the new survey.