Scheduled reports are managed on a survey-by-survey basis and you can view the content of the schedules in more detail by opening the 'Automatic Reporting' view in the Analyze-view of the survey. In this same view, you can also delete unnecessary or outdated schedules.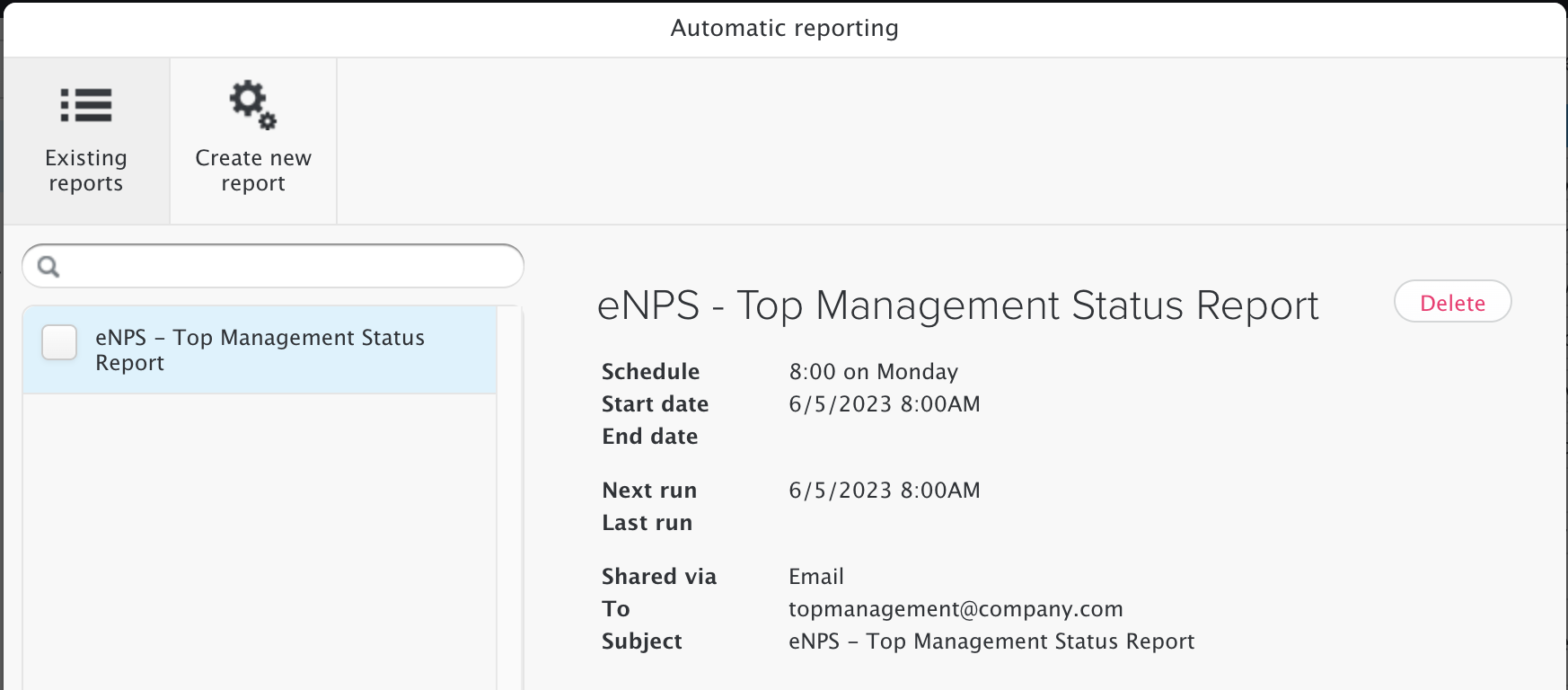 Good to know:
Before the first report delivery 'Start date' and 'Next run' will show identical date and time.
Currently existing schedules cannot be edited or copied, you can only delete a schedule.
On the front page of the service, surveys do not contain any indication if they have schedules. We recommend adding a keyword, for example 'automatic reporting', to surveys containing scheduled reports. Then you can easily find the surveys with schedules in the 'By keywords' menu.