Limiting the number of responses for the whole survey
In the survey settings a maximum response number can be set for the whole survey. This method is particularly useful in the case of an invite for a single event. The maximum response number for the whole survey can be edited after the survey has been launched.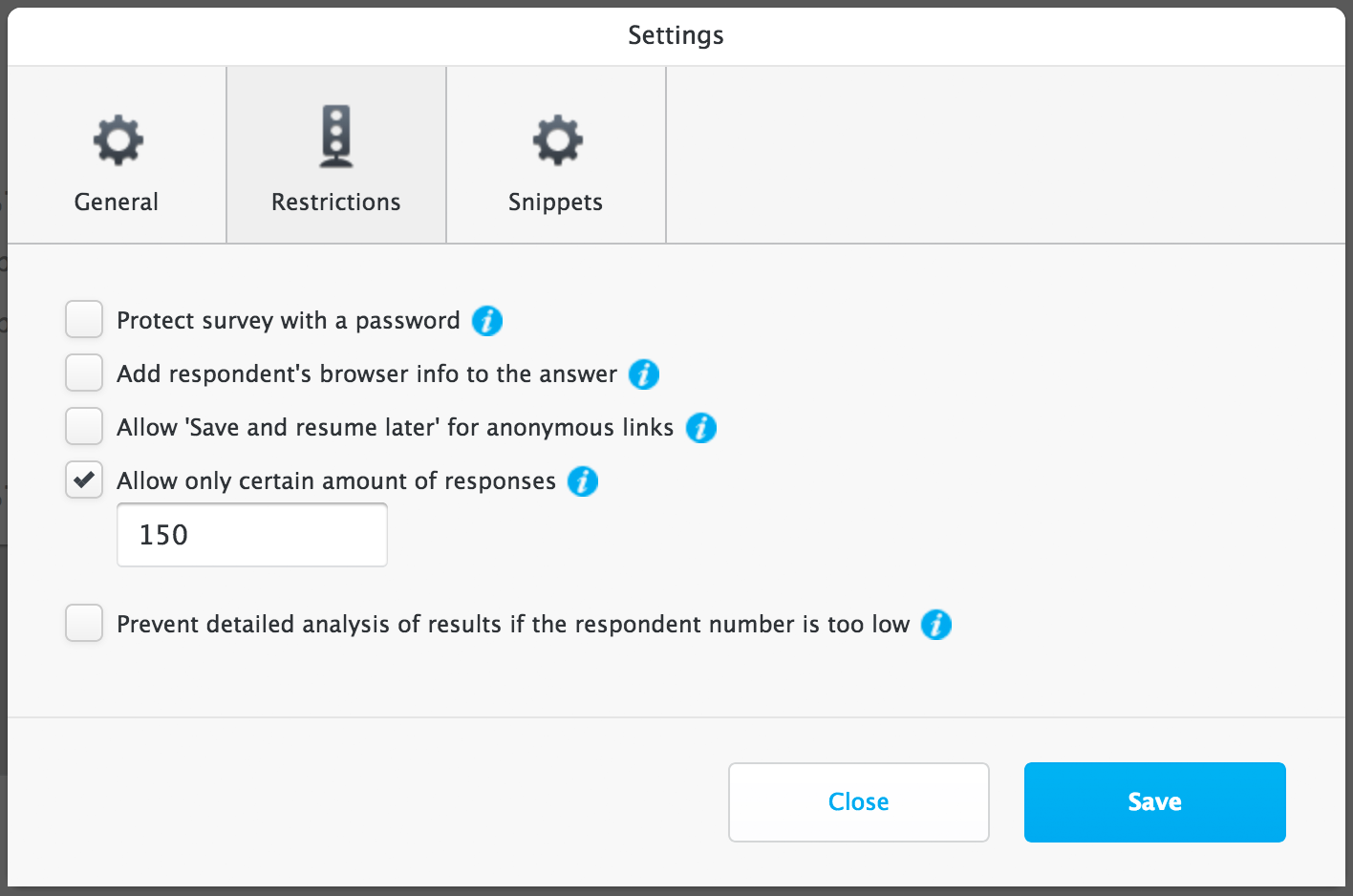 Limiting the number of responses of an answer option
Through the question Settings limits can be set for answer options. This method enables management of many separate training enrolments on one form, for example. Open the gear-menu on the question and choose "Settings...". Check "Allow only certain amount of responses per option" and click "Edit limits".

In the new window you can set limits for each option.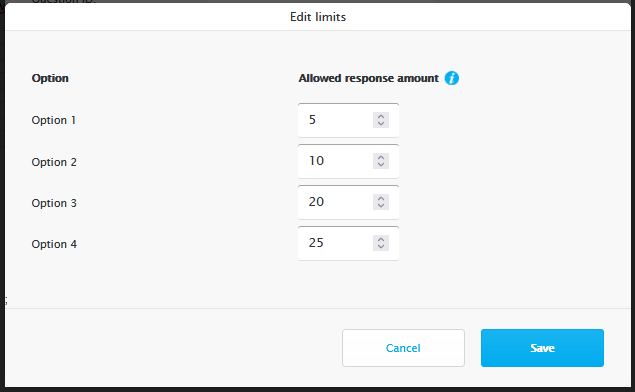 Tips & tricks
Default messages and comments relating to answer limits, e.g. 'The event is already full', can be edited in the section 'Edit default texts'.