When you export a report from Surveypal into PowerPoint, you can use report templates to trim the report content to better suit your needs.
1. Select the 'Export data' in the Analyze view and then 'Edit report templates'.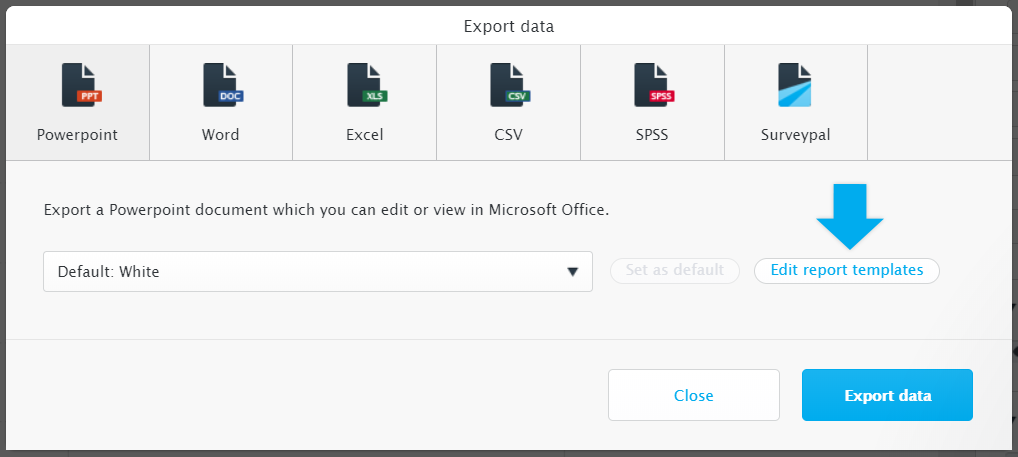 2. If you want to create a new report template, first add it with the plus button on the left. You can also copy the current template for changes with the double-square button. If you only make changes to the current one, this is not required. You can give the template a name by double-clicking its name.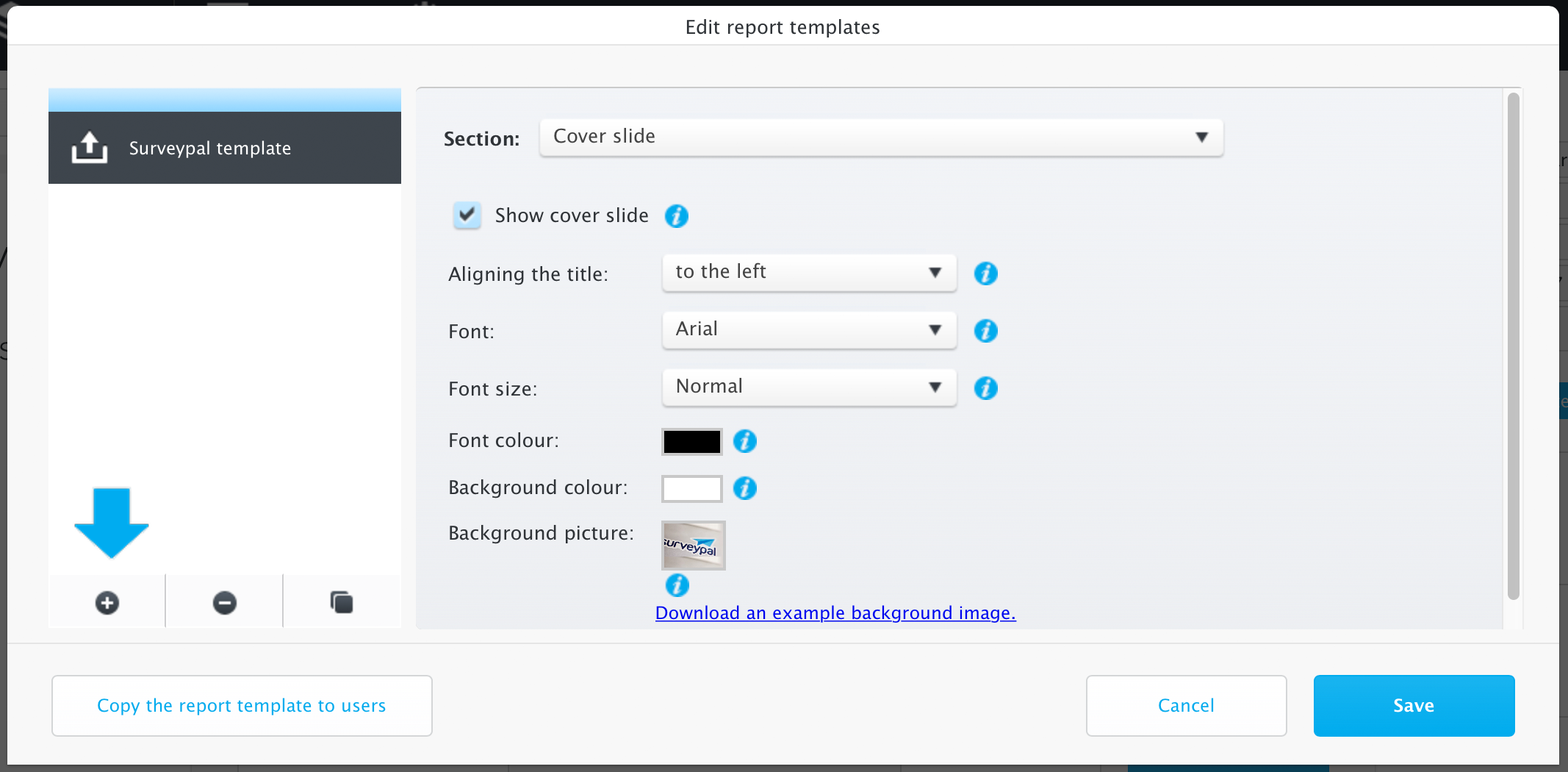 3. Select the section you wish to edit from the dropdown menu. You can for example choose that only graphs of statement means are shown instead of the graphs for the statements.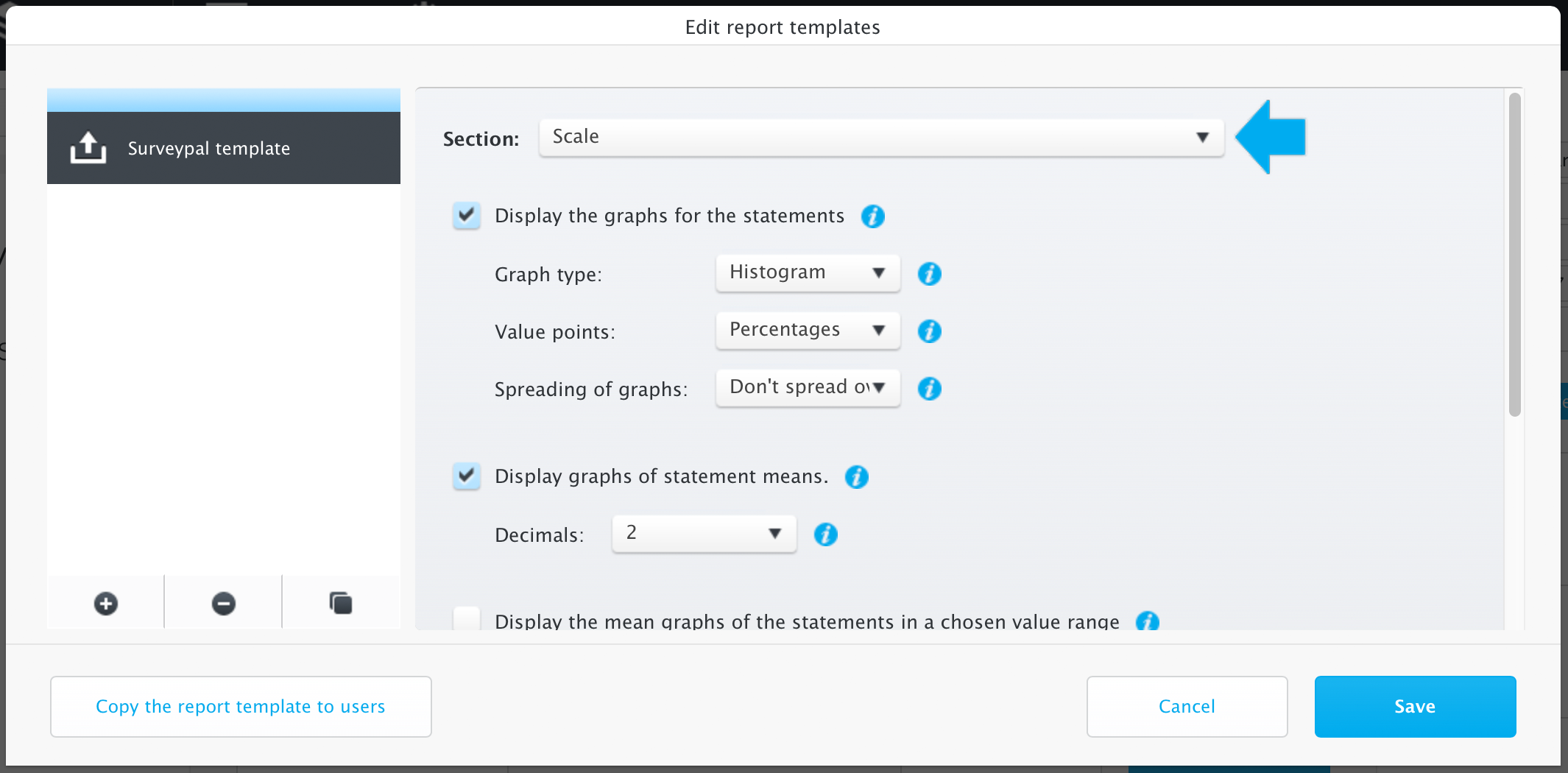 4. If you want the PowerPoint report Surveypal creates to reflect your brand, you can upload a background image for cover and content slide sections. Click background image thumbnail to open image bank and select a suitable slide image. Depending on set template slide size (widescreen or standard) the background image should have certain dimensions to avoid image stretching.
Widescreen aspect ratio is 16:9. Default dimensions in PowerPoint for widescreen are 1280 x 720 pixels
Standard slide aspect ratio is 4:3. Default dimensions in PowerPoint for standard are 960 x 720 pixels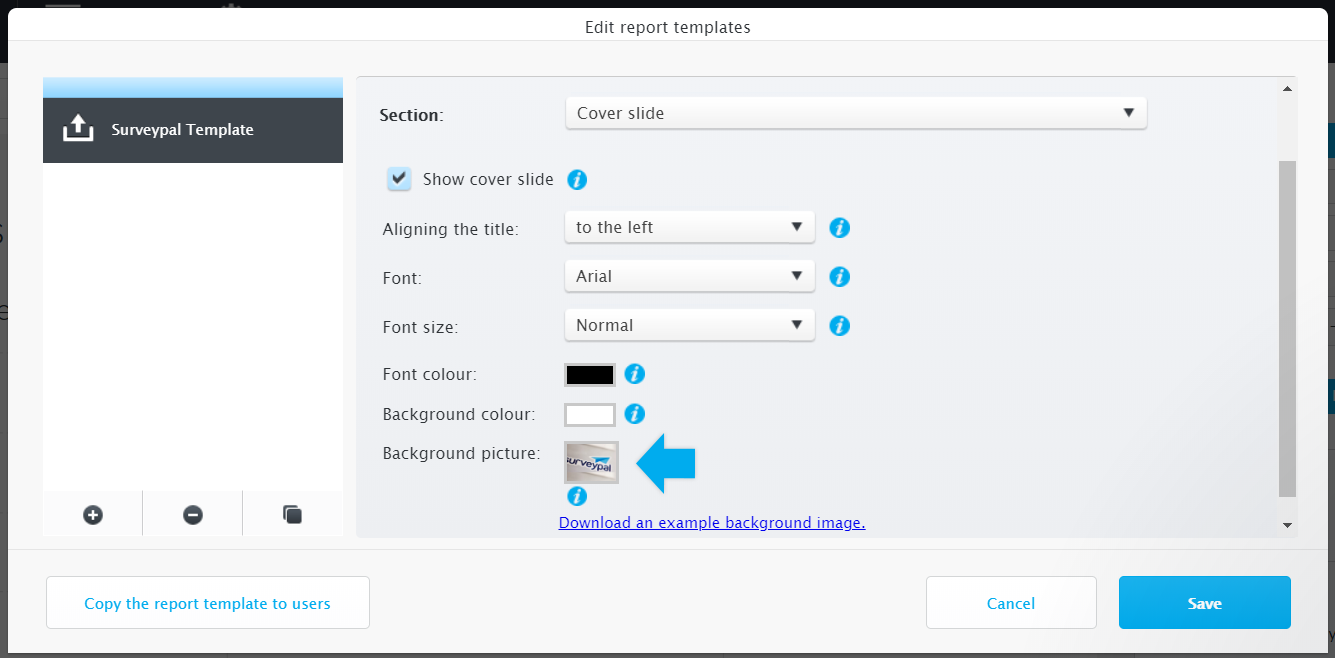 5. Select 'Save' and the report template is now available for selection from the list.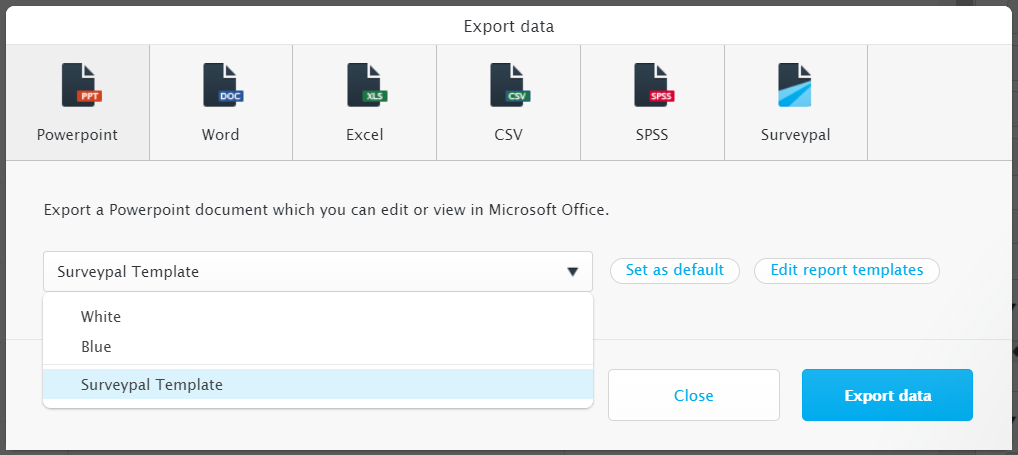 Tips & tricks
Create a few report templates that export only some parts of the survey. For example, create templates such as 'Only open answers' and 'Compact report' (e.g. only mean values of scales and no open answers). This way it is possible to have faster the report that you need and the report needs less detailing in the PowerPoint.