You can export survey result reports from Surveypal to various formats. These include Microsoft Powerpoint, Word and Excel formats. CSV, SPSS and XML formats are also available. Selected filters are applied to reports.
1. Select 'Create report' in the Analyze view.

2. Choose the desired format.
3. Click the 'Export data' button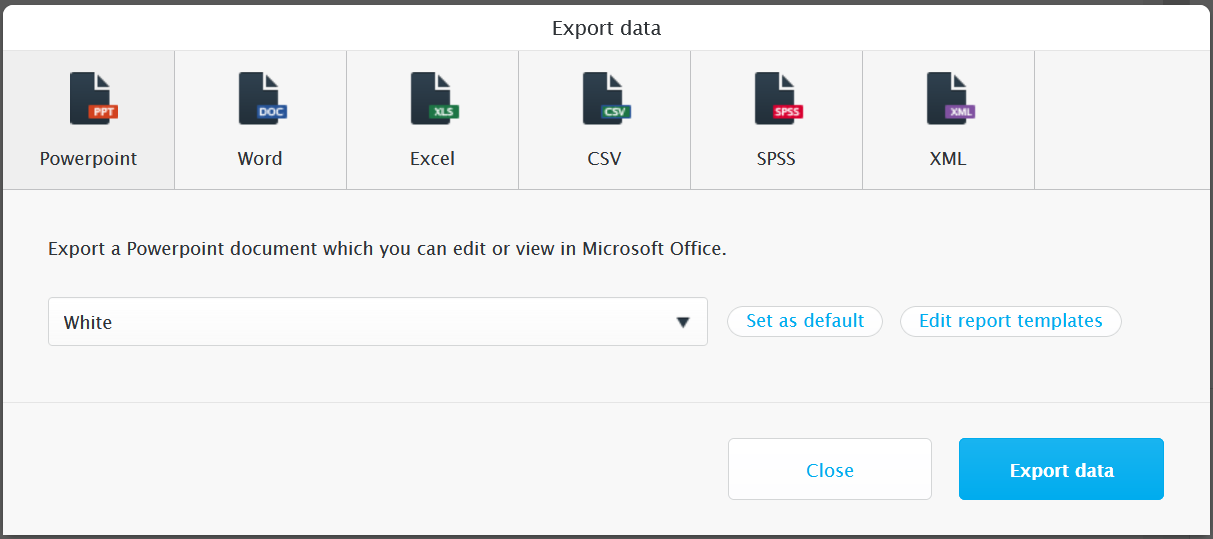 Powerpoint
Default 'White' report model exports approximately everything to Powerpoint. You can however modify quite a lot what is exported to powerpoint with 'Own report templates'. Click here to see how to edit and create report templates.
Word, Excel, CSV, SPSS and XML
The settings do not have to be changed. Just select 'Export data'.
Result sharing
Surveypal-share makes it possible to export the report or parts of it to another Surveypal user. See the instructions from the article 'Sharing a limited report'.