Organizations' admin users can create and set survey templates to their Surveypal users to the 'Create a new survey' menu.
Create the template according to your organization brand guideline and add a logo & other elements if needed. You can also add e.g. a hosted font such as Google font to the template. Check out also our quick guide to branding your survey.
Compared to the previous way of sharing a survey to the users, the benefit of setting a survey template is that the users don't need to take copies of the original survey anymore or search for the specific survey in the survey list. By clicking 'Create new survey' on the main page, the shared templates can be found directly.
Setting a survey as an organization template
Select a survey in the survey list
Right click on the survey and select 'Template…'
In the Template settings window, you can name the template, add a description, and define its language
Click 'Create'
The template will be updated shortly to the Organization templates list for all users in your organization
Tips&tricks
If the template survey has more than one language version, put the different language names to the template description.
You will see a blue star next to surveys you've set as a template on Your surveys -list, so that you can identify them easily.
You can make edits to the template by editing the original survey.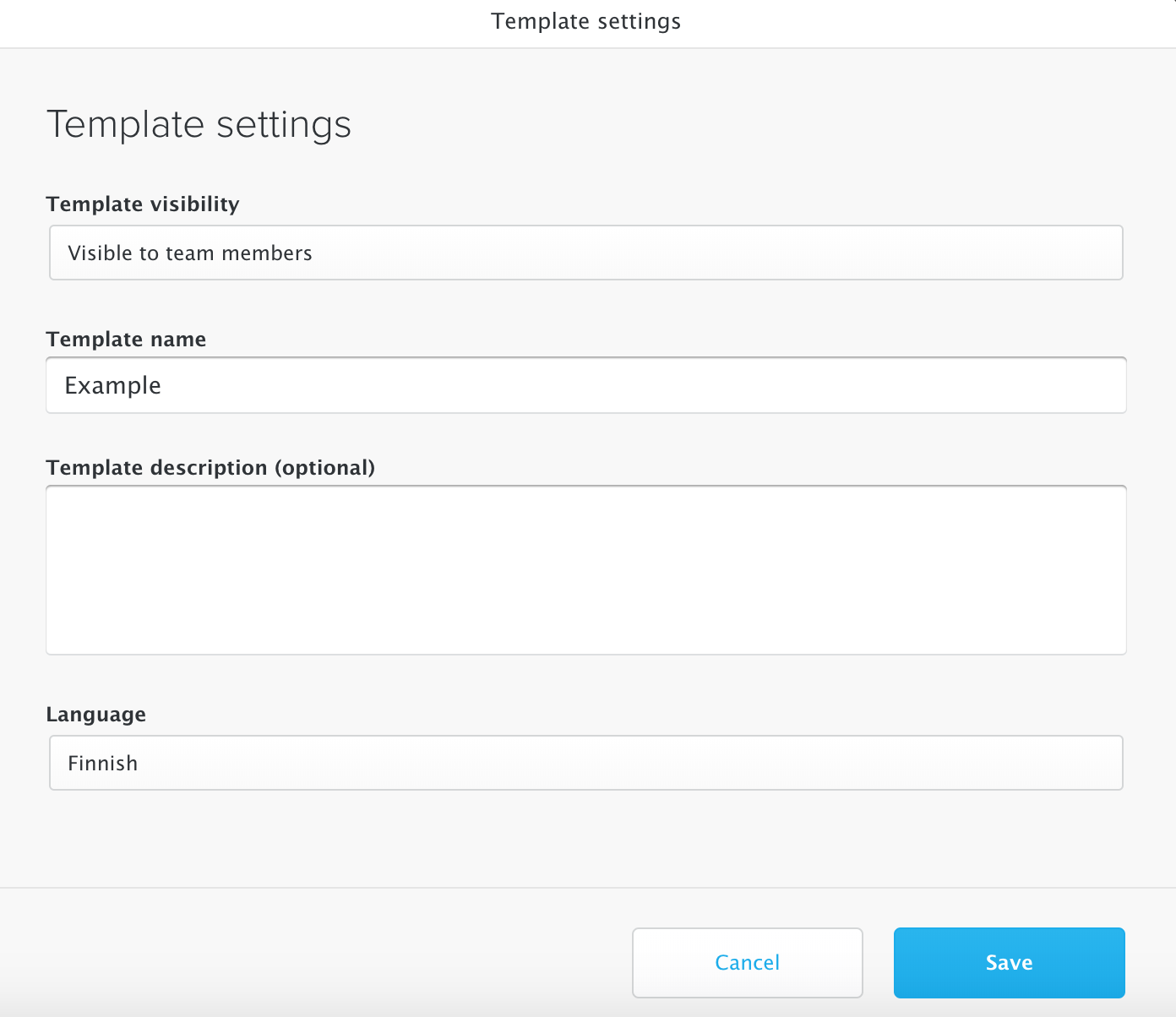 Editing template description
Click 'Create new survey' on the main page
Select the template you want to modify from the Organization templates list by clicking it
Click the grey gear symbol on the right to edit or delete the template.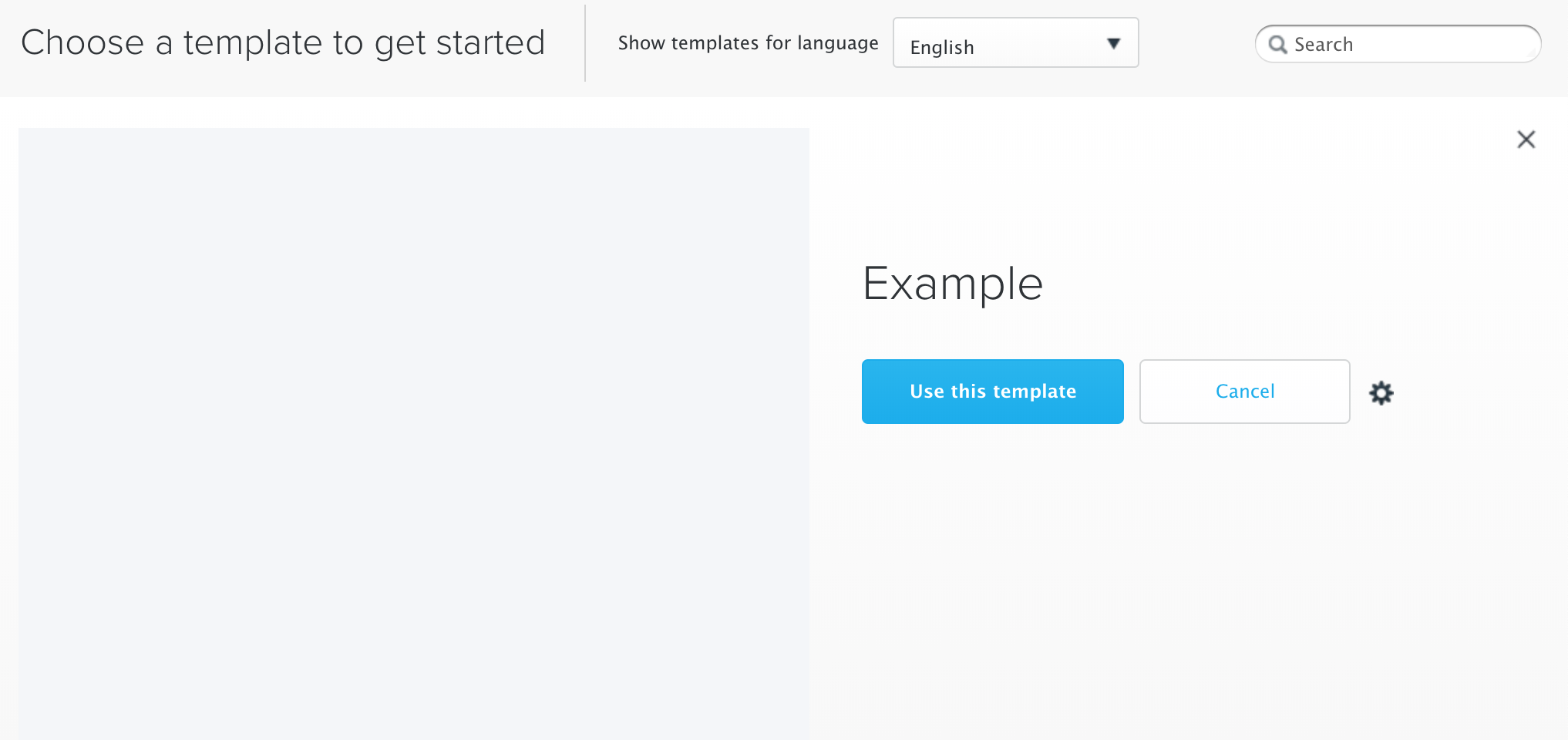 When clicking the gear symbol, choose 'Edit' and you can rename the template, edit the description, change the language, and change the template's visibility.