Your organization will need to have dynamic surveys enabled to use this feature. Click here for more information.
Surveypal can be used to build surveys which are accessible to users using screen readers. In the survey settings you can enable a restriction which only allows you to use elements in surveys which are currently accessible for screen readers. In the future we will keep accessibility in mind when updating remaining survey elements. Below is a list of currently accessible elements, which you can use to aid you in auditing your current surveys for accessibility.
Content-elements:
Question-elements:
Single choice
Multiple choice
Open field
Slider
Satisfaction
Number scale
Image selection
In the survey Build-view under Settings, on the Restrictions tab you can enable "Enforce accessibility compliance".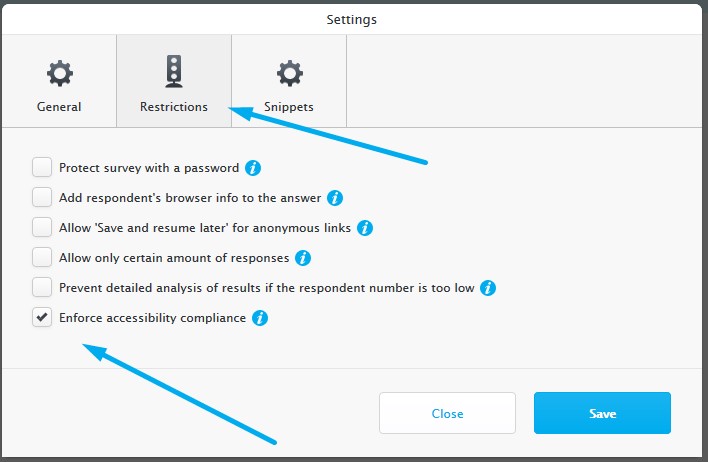 After this you can only choose currently accessible elements to use under Content and Questions. NOTICE! This will not automatically check your survey for previously inserted questions regarding accessibility.