To change the survey font styles first select the style area in which you wish to do it. In this example the style area 'Desktop' is selected.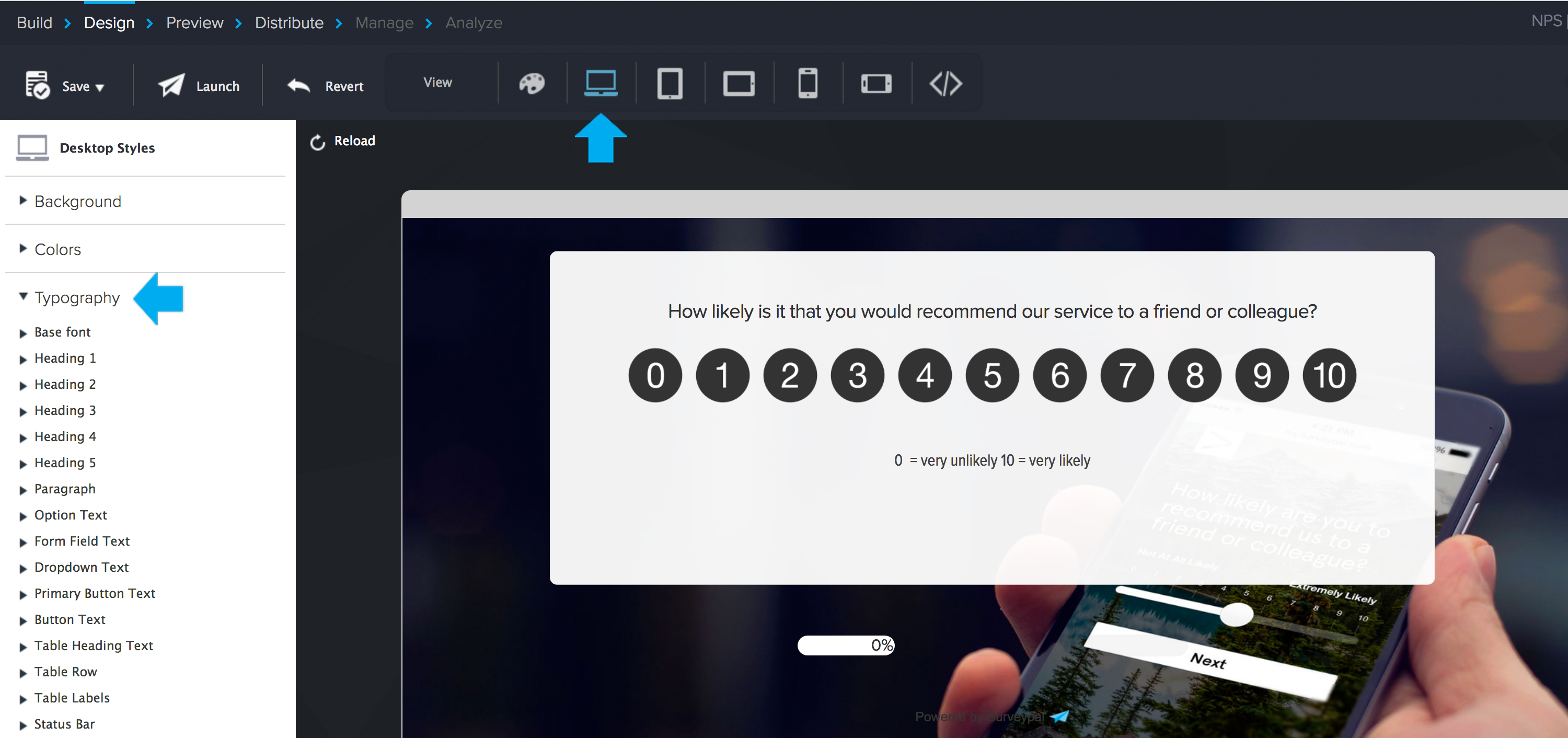 You can modify font, size and spacing for each text section separately.
You can edit for example following Typography sections:
Text element:

Single choice & Multiple choice:

Scale element:

Slider:

Open field element:

Satisfaction:

Number scale:

Image selection: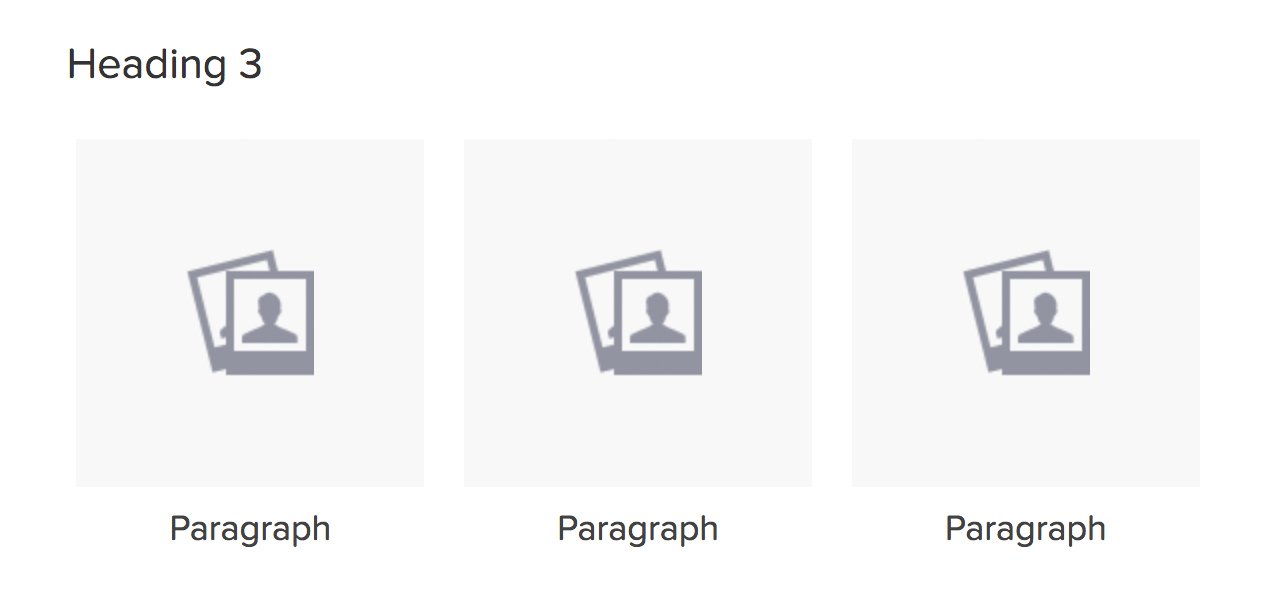 Font size units:
px: Size in pixels
pt: Size in points
%: Size in relation to the browser width
em: Changes the font size in relation to the Base font size. Can be changed in 0.1 steps. In 'Line height' the relation is to the height of the font.
none: Used only in Sizes and shapes
auto: Used only in Sizes and shapes
normal: Used only in Sizes and shapes
Inherit: Inherits the font size from Base font
Tips & tricks
If you need to change all survey fonts at once, change the Base font. After that, make sure that you have selected 'Base font' in each typography section.